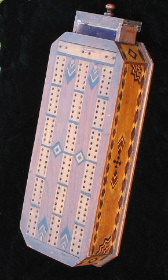 A famous cribbage board made entirely of Titanic wreck wood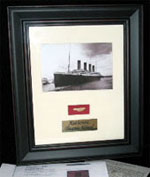 Authentic Titanic wreck wood framed display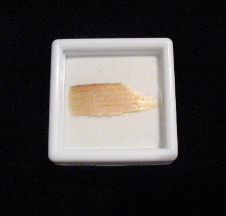 Very affordable slice of Titanic wreck wood
Welcome
---
We are pleased to bring you one of the world's best private Titanic collections, featuring possibly the greatest collection of authentic RMS Titanic fabrics known, as well as a large collection of other rare and priceless artifacts.

This site will give you the chance to glance into the past and see many fabulous museum quality treasures. Many have been in private collections since 1912, never before been seen by the public.

Along with fabric, we have one of the largest Titanic card collections as well as wreckwood picked up during the recovery effort in the debris field floating with the victims. We have pine (indicating deck wood), beautifully carved large pieces made from authentic oak and other wreckwood rarities.
Buy an authentic Titanic artifact for under $100

We are also one of the very few, if not the only, place on earth that regularly sells real Titanic artifacts (not fakes or reproductions). Shop at our store were you can purchase a variety of actual relics from the Titanic affordably priced...certainly not out of reach to the average collector.
We hope you enjoy our online museum!
Kevin Saucier
President & Curator
---
Among the collectors in this area there are only a few that I consider to be elite, and without a doubt, Kevin is firmly among their ranks...Every one of his products is beautifully displayed, expertly researched and is accompanied by an ironclad provenance...
From personal experience I know you can ask pretty much any well-known historian or collector and they can verify his work and items...

---
Please visit our friends at www.OnlineTitanicMuseum.com to view other priceless relics!


*New to help collectors - Find out how to identify fake paper collectibles, such as posters, postcards, cards and high-end paper Titanic (and other) relics. Shown with detailed examples.